Meet the LifeLine Taiwan volunteers with over 50 years of service.
There is an incredible volunteering spirit across the LifeLine International network—and without this tireless work, our Members would not be able to provide life-saving services to millions of people annually.
But there are a few special volunteers who have gone above and beyond for more than 50 years. Contributing to the well-being of the community for decades, they volunteer because not only does it bring them joy to help others, but they see their dedication to LifeLine and its mission as incredibly meaningful.
Here, we acknowledge three volunteers with over 50 years of service to LifeLine Taiwan and give them a huge 'thank you' for the amazing work they've done during their careers.
Sheng-Te Lin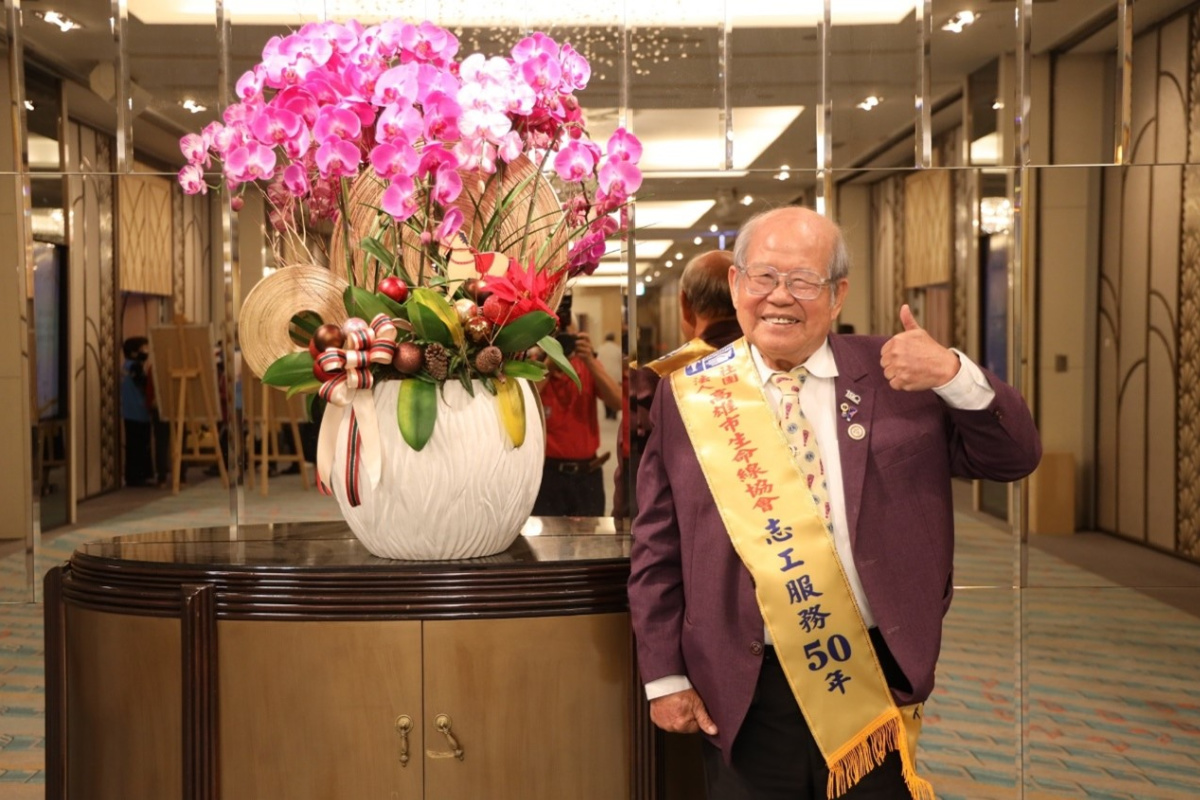 Born in 1941, Sheng-Te Lin started volunteering in 1972 after being inspired by his parents, who always taught him to be friendly and compassionate to others. This planted a desire in him to serve society—from there he never looked back.
"50 years ago, I joined the LifeLine volunteer services in my spare time, enjoyed companionship with fellow volunteers, and devoted my time and passion without expecting anything in return," he says.
Now retired from working as the Director of Kaohsiung County Information Office, throughout his career Sheng-Te Lin has volunteered for the Kaohsiung LifeLine Association, worked as the team leader, and in 2021 and 2022 worked as a Public Relations consultant for the LifeLine Volunteers Committee. On December 31, 2022, Sheng-Te Lin reached 50 years of service for LifeLine Taiwan.
"It is joyful to be a happy volunteer. Looking back on 50 years of volunteer life, I am full of joy. As I approach the senior age of 82, I am proudly taking my stride with a 'healthy, happy, and vibrant' approach."
Yung-Te Wang
Yung-Te Wang started volunteering because "being able to serve and help others is a very meaningful thing."
Born in 1942, his journey as a LifeLine Taiwan volunteer began in 1971—seeing him reach 51 years of service as of December 31, 2022.
Looking back on his decades of work with LifeLine Taiwan Yung-Te says, "I had some spare time during my career as a civil servant, and LifeLine gives me the opportunity to help others, which I find meaningful and happy.
"My family all support me as well. It has been an unchanging habit for me to come to take a shift periodically and serve."
As well as providing life-saving services to people in need, Yung-Te also worked as the Chief of Sales in the bus division of the Kaohsiung City Transportation Bureau, participated in the design, planning, and completion of Kaohsiung MRT and served as the Chief of the System Section, secretary, and director of the secretariat office. Passionate about giving back to the community, he also volunteered at the Kaohsiung bus depot Customer Service Centre and Culture Centre.
Rui-Sen Yang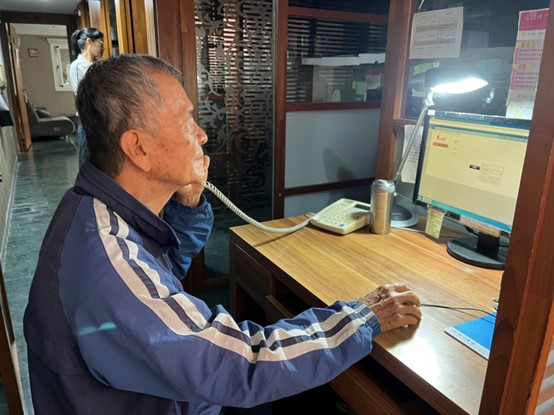 From working as a counselling volunteer to taking on the role of Team Leader of the Volunteers Team and eventually Director of the Kaohsiung Lifeline Association, Rui-Sen Yang's passion for LifeLine first started in 1971.
"I have served as a Kaohsiung LifeLine volunteer for over 51 years. My original intention of continuing to improve myself and enhancing my own ability to help others has not changed," he says.
Born in 1945, while he does have a previous career working as a Senior Customers Official at the Ministry of Finance at the Kaohsiung Customs Office, he believes that helping those in need is one of life's great joys.
"I believe the best purpose in life is to serve and help others."